The Christmath anagram puzzle was to answer Who Am I? by unscrambling "ALL I DO: SIN COS TAN"
And the answer … Old Saint Nicolas!
Click the image for a larger version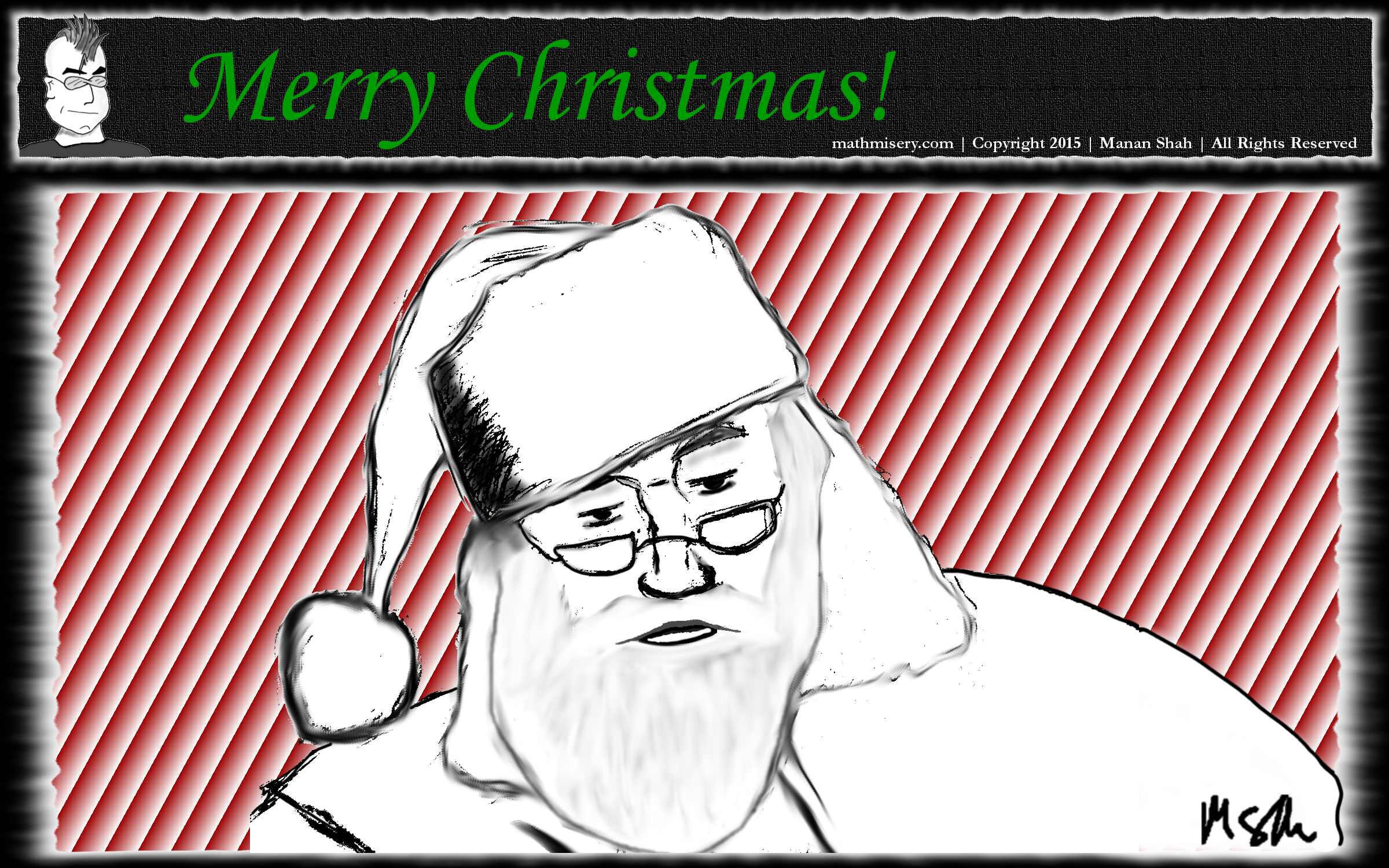 ---
A request!
Thank you for reading! I want to keep in touch with my readers. If you are interested, please have a look
here
.