In a time long ago, people learned from books — physical books, seven of them. But the irony here is that we have a puzzle viewable in a digital medium. Can you solve it? There is only solution and you can find it by hand.
Were you able to figure out yesterday's puzzle? There was one solution!
And here's today's puzzle!
Want a hint?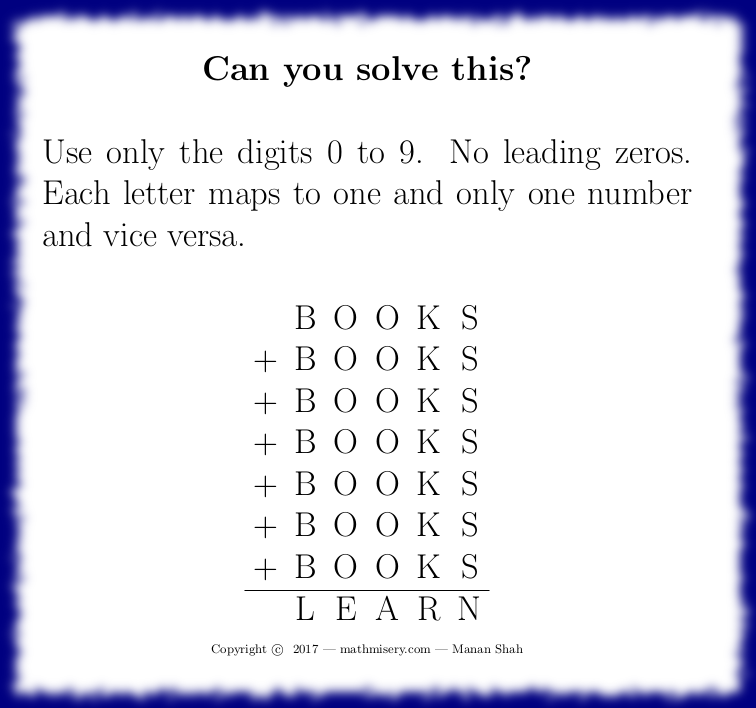 ---
Thank you for reading! I want to keep in touch with my readers. If you are interested, click here to sign up!