One smile is often enough to convey approval, happiness, and generally good vibes. At around two or three consecutive smiles, we start getting creepy. At around seven smiles, we're insane. And that's the theme for today's puzzle. There's only one solution, and this puzzle is pandigital!
Were you able to figure out yesterday's puzzle? There was one solution!
And here's today's puzzle!
Want a hint?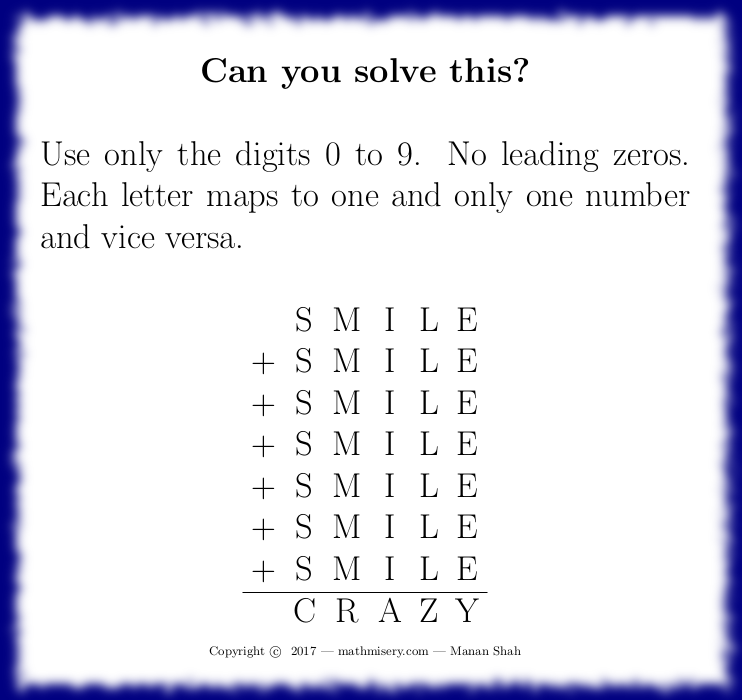 ---
Thank you for reading! I want to keep in touch with my readers. If you are interested, click here to sign up!